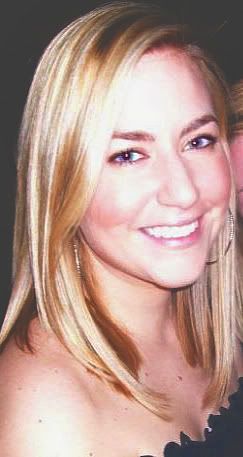 Hometown:
Collinsville, Illinois
Major:
Organizational Communications
Minor
: Marketing
Dream Job:
Work for Mindy Weiss, a well-known party consultant/planner
Past DG Involvement
VP Social Standards (2009)
**This year, Beth was recognized at Founder's Day as the 2010 recipient of the
"Sunshine Award"
. This award is given to one woman in each pledge class for her ability to make her sisters smile.
Other Group Affiliations
Shiloh Bar & Grill (2008 - 2010)
Describe yourself before college
Shy, awkward, irresponsible
Describe yourself now
Still shy, fun, spontaneous, easygoing & caring



FAST FAVORITES


Year in College: Junior
Teacher: Kristen Schwain
Experience Outside of DG: Senior year on East Campus!
DG Lunch: Toasted Ravioli
DG Dinner: Homemade lasagna
Location within DG: 4 MAN
DG RAMS Performance: Legally Blonde
Spring Break Experience: VEGAS 2010



QUICK QUESTIONS


1) Imagine you didn't have DG in your life.. describe your personality/life.
"Transfered home or living in a one-man apartment off campus."
2) What about DG will you miss the most?
"My sisters!"



TO THE 2006 PLEDGE CLASS




"Vegas 2011, anyone? I love you all so much and will never forget the memories we have shared!"