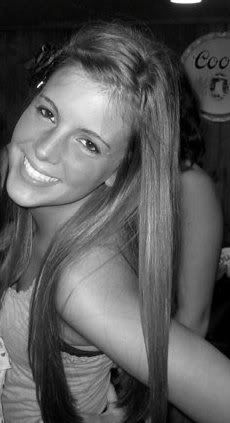 Ashley Deese (09)
Incoming sophomore, Ashley Deese, currently lives in Los Angeles interning at Ronald Reagan UCLA Hospital in the Pediatric Oncology Ward. The extremely hands-on internship allows her to not only learn the ins and outs of the field, but also interact with the patients and doctors.
"It's so amazing. I have learned so many things through this experience about all types of cancers, how they affect the children and their families, different treatments, and about the medial world as a whole. I'm so grateful that I was able to come out here and learn first hand what it is like to work in a hospital. It is just one foot in the door on my way to becoming a doctor, and it's helped me realize that it is exactly what I want to do!"
Of course, we are all so proud of Ashley's ambition and drive -- after all, she just finished her freshman year only three months ago!
Naturally, us DGs love to take advantage of any (and all) opportunities for a little sisterly bonding at the beach, especially Lacey Weis. Two weeks ago, Lacey, a fellow sophomore and Ashley's pledge sister, made her first trip (ever) out to the Golden Coast. Together, the girls visited the DGs at USC, strolled around Hollywood, and even ran into a Mizzou/Mu DG alumnae (05), Megan Jacob!