Blaire Vandiver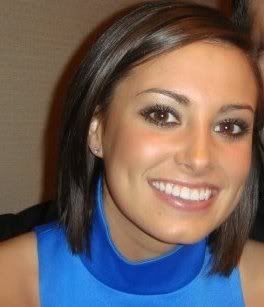 Hometown:

Richmond, Missouri

Major:

Agriculture Business Management

Dream Job:

Medical Supply Sales Representative

Past DG Involvement

Dance, Skit, Junior/Senior Event Planner

Other Group Affiliations

ZOI Intern

FAST FIVES

Describe yourself

before college

in FIVE words

Immature, irresponsible, motivated, athletic, selfish

Describe yourself

now

in FIVE words

Responsible, well-aware, (still) selfish, determined, & a good time

FAST FAVORITES

Year in College:

Sophomore

Teacher/Class:

Sales & Cool

Experience Outside of DG:

Study Abroad Ambassador in Ireland - Summer 2009

DG Lunch:

Chicken nuggets, mac 'n cheese

Location within the DG House:

The four-man

DG Rams Performance:

Legally Blonde

Spring Break Experience:

San Diego 2009 was amazing!!!!!

QUICK QUESTIONS

1) Imagine that you didn't have DG in your life... describe your personality/life.

"I would live at home because I would be miserable at Mizzou!"

2) What about DG will you miss the most?

"The sister bonding and always being able to call up a sister to hang out with."