Eliza Murphy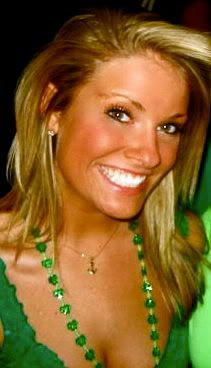 Hometown:
Columbia, South Carolina
Major:
Broadcast Journalism
Dream Job:
Investigative Correspondent at Dateline NBC
Past DG Involvement
Delta Gamma Representative for Greek Advocates (a group of fraternity men & sorority women dedicated to educating & empowering the Greek community in order to unite against relationship & sexual violence)
Other Group Affiliations
Radio Television Digital News Association (RTDNA)
Society of Professional Journalists (SPJ)
Investigative Reporters & Editors (IRE)
FAST FAVORITES
Year in College:
Sophomore
Teacher/Class:
Greeley Kyle, Broadcast II
Experience Outside of DG:
Summer in the City with some saucy Delta Gees!
(See Cassie's Previous blog post...)
Interning/Living/Loving every minute of NEW YORK CITY, Summer 2009.
DG Lunch:
Hands down, mac & fingers. On a rainy day, though.... grilled cheese & tomato soup, duh.
Location within the DG House:
ANNEX.
QUICK QUESTIONS
1) Imagine that you didn't have DG in your life... describe your personality/life.
"I literally would only know people in the broadcast sequence. Lame."
2) What about DG will you miss the most?
"Mysteriously microwaved cell phones..."
TO THE 2006 PLEDGE CLASS:
"CHEERS, y'all!"